October 7, 2016
Benefit exhibition for the Standing Rock Sioux tribe protest against the building of the Dakota Access Pipeline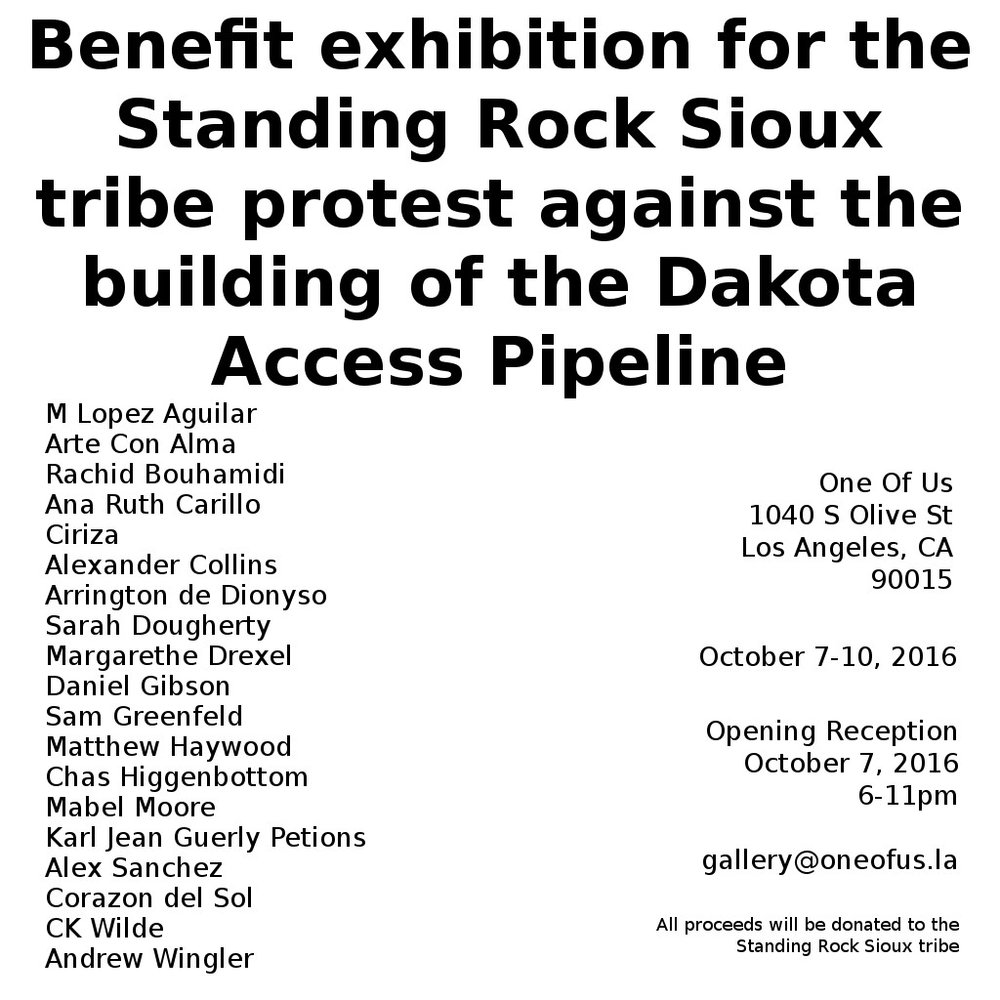 October 7-10, 2016
Opening reception October 7, 6-11pm
Additional events to take place on Indigenous People's Day (Columbus Day), Monday, October 10th. Times and details to be announced.
Artists:
M. Lopez Aguilar
Rachid Bouhamidi
Ciriza
Alexander Collins
Sarah Dougherty
Margarethe Drexel
Daniel Gibson
Mathew Haywood
Chas Higgenbottom
Karl Jean Guerly Petions
Alex Sanchez
Corazon del Sol
C.K. Wilde
Andrew Wingler
Curated by Rachid Bouhamidi
All proceeds will be donated to the Standing Rock Sioux Tribe - Dakota Access Pipeline Donation Fund.
Please consider donating directly to Standing Rock Sioux Tribe if you are not planning to acquire artwork:

    Standing Rock Sioux Tribe
Attention: Donations
PO Box D
Building #1
North Standing Rock Avenue
Fort Yates, ND 58538

Please make checks payable to Standing Rock Sioux Tribe - Donations